MagConnect is our award winning, patented keychain accessory that allow the users to quickly attach and deattach keychain tools.
Industrial Design
Packaging Design
BACKGROUND
During one of the all-hand meetings, I was tasked to develop a KeySmart accessory to boost sales of the KeySmart. On my end, I wanted to not just design another keychain accessory, but something that solves one of the pain points of our customers.
I believe creating a good design that solves one of the major pain points of our customers will lead to better sales. The new challenge for me was to also make sure the cost stays low, and work with the Sales team to find the right MSRP for us to get the highest profit margin.
Through my research, I found changing keys from one keychain to another can be very bothersome. The tightness of the keychain can chip off fingernails and even create injuries.
The design needs to works with and accompanies KeySmart
The design needs to help users swap keys and accessories without hurting their fingernails
The design needs to have high-profit margin
STRONG MAGNET
MagConnect uses two N52 magnets that will secure the two accessories together.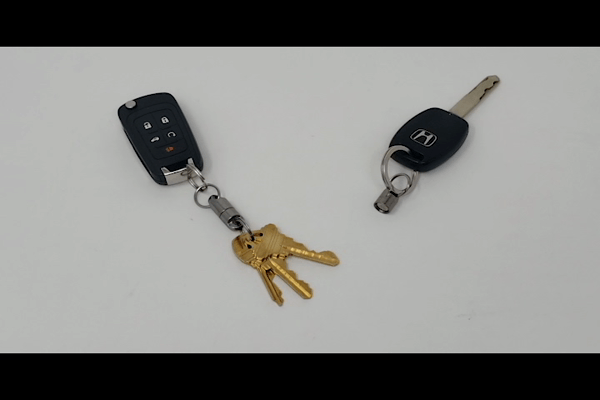 CHANGE WITH EASE
The user can easily swap between accessories by connecting to different MagConnect pieces.
MagConnect also can be used as a magnetic accessory for the users to store their keychain onto any metal surfaces.
VERSATILITY
1/1
BUSINESS + DESIGN GOAL ALIGNED
MagConnect was not only the best-selling accessory by itself, but it also boosted the sales of the already-well-received KeySmart organizers.
MagConnect was able to solve one of our customer's pain-point with keychain accessories, but also met and exceed the business goals set by the CEO and the Sales teams.